Treasures from the State Film Library
Friday, February 8, at 7p.m. Egan Lecture Hall
Alaska State Library Historical Collections will present its 4th annual film night, Treasures from the State Film Library, as part of the University of Alaska Southeast's arts and humanities series, Sound + Motion. The program will feature selected historical films and videos from the State Archives, State Library, and State Museum. Featured will be:
A tourism promotion film highlighting people, arts, and travel around the state
History of the Alaska Marine Highway in a film by Juneau filmmaker Chuck Keen
Daily life in the small Aleutian village of Atka (a UAF film)
Actor James Earl Jones (Darth Vader) in Alaska State Museum promos!
For more information, contact Damon Stuebner at 465-2565 or damon.stuebner@alaska.gov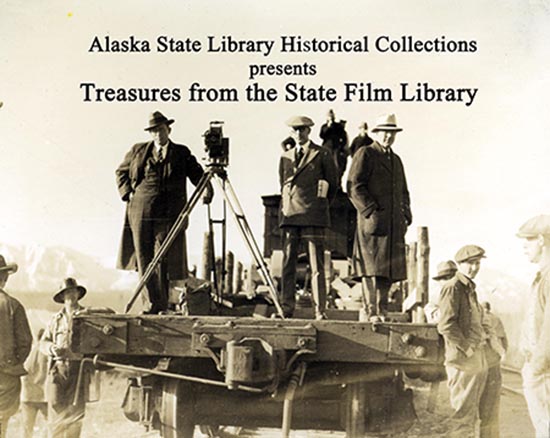 Page last updated 03/22/2013

Division of Libraries, Archives & Museums
Department of Education & Early Development