School in Rural Alaska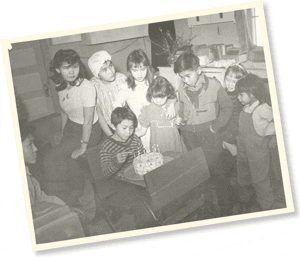 The Schools in Rural Alaska Exhibit is a collections of 20 photographs selected from the following collections
The Butler-Dale Collection (PCA 306)
George Dale and Evelyn Butler, educators working for the Alaska Native Service, documented Native cultural activities and rural village life in Alaska from ca.1934-1950
Records of Alaska Schools (MS 146)
A survey of rural Alaska schools completed by local school personnel between 1931 and 1951
This exhibition is the culmination of a collaboration between the Historical Collection and the Friends of the Alaska State Museum.
The Exhibition was open January 5th - March 23, 2007. The store hours are 11:30am to 6:30pm, Tuesdays through Saturdays.
You are welcome to view these and other collections in the Alaska Historical Collection.
Many images are also digitized. Please visit our online photograph collections in Alaska's Digital Archives
Thumbnails of Entire Exhibit